| | | |
| --- | --- | --- |
| | News Archives for 2012, 3rd Quarter | |

September 12th is coming up fast and before you know it, Reika Morishita's remixes of Another Sun and Your Wind Is Blowing will be available on iTunes and elsewhere for download in full. But if you can't wait that long, there are two 30-second preview clips on The Mega Man Network. Reception's been generally positive, and this is the first Legends thing that's been released since the cancellation, so be sure and give 'em a listen!

The official PR statement for the remixes reads:

"They're opuses of the world of game music! Reika Morishita's "Another Sun" and "Your Wind is Blowing" released as singles in 1997 are making a comeback this year! Two songs: the commercial theme song and the ending tune for the PlayStation title Mega Man Legends released in 1997. Beyond the game their popularity never faded, and even now conceal an immense power. Those two songs have been newly arranged, thanks to the passionate demands from fans honoring the 15th anniversary of Mega Man Legends this year. The release is set.

We want you to hear these freshly revived songs and breath new life into them once again. This September 12th, they will have a simultaneous worldwide release on iTunes, and will become available on other ringtone sites."

If you're interested in seeing a physical CD release on top of that, sound off in this 100,000 Strong for Bringing Back Mega Man Legends 3 Wrap-Up.
If you aren't regularly following the progress of Tuttle's Legendary Travels, you may not know that the game's pirate force was recently introduced and that there's a new community Event taking place. What must you do to take part? Simply design your own Servbot type minion.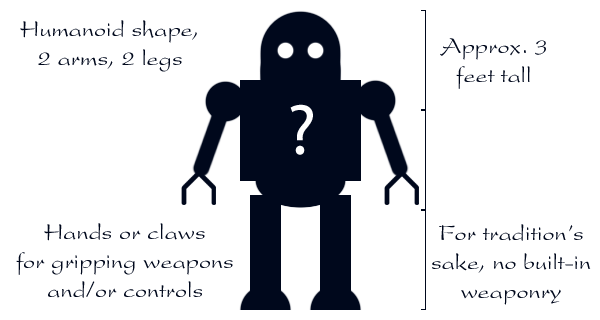 The winning design chosen by the developers will become a major feature throughout the entire game, so it's a big chance for someone to play a huge role in the project. The Event runs through September 5th. Head to the official participation thread to take part (no need to sign up), and help spread the word to make this Event a success!

Hey guys, do you remember when Reika Morishita announced those reprises of "Another Sun" and "Your Wind is Blowing?" Well guess what? Production's just wrapped up and Ms. Morishita has announced a release date for the singles. Mark your calendars for September 12, 2012, guys!


On top of that, Victor Entertainment will be releasing these singles digitally through iTunes and Recochoku, so it's very likely that it'll be easy to get a hold of and only put a negligible dent in our wallets.

Source: The Mega Man Network
As you may have heard, Capcom's going in on another collaborative game similar to Namco X Capcom, and it's been announced that Tron Bonne and the Servbots will be appearing in the game. Naturally every hero has enemies, so there are also some reaverbots appearing in screenshots as well. Click the image below to visit our new page for the game.